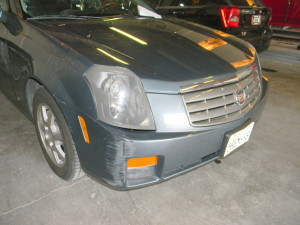 The cost of repair is determined by the level of damages to the vehicle:
Level 1
Your vehicle has minor cosmetic damages if it has the following: Scratches, scuff marks, dings, key scratches, minor body damage, minor damage to the plastic on the bumper covers. These damages do not need replacement of any parts. These are 1.0 to 2.0 hours in body labor.
[hr]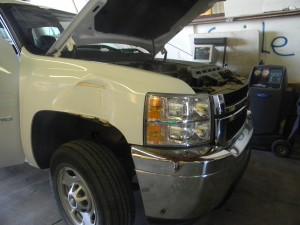 Level 2
Your vehicle may have moderate damage if there is a large dent in the hood, door, or other parts of the vehicle. The air bag deployed will also show moderate damage.
[hr]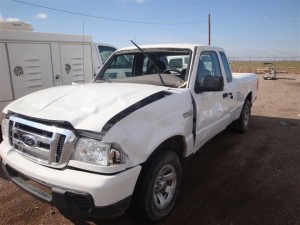 Level 3
These pictures below depict  heavy | severe collision damage. Suspension damage such has bent axle or frame damage is also considered level three depending on the severity. A rollover or side impact is also heavy damage.
[hr]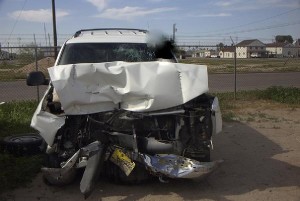 This was a total loss; damages exceeded the Actual cash value of the vehicle as determined by the insurance company. If your vehicle is damaged in an auto accident, the insurance company may deem it a total loss. Usually, this is because the cost of repair exceeds the Actual Cash Value.The insurance company must give you a written notice that explains what a total loss means including how vehicle values are determined and what to do if you disagree with what the insurance company is offering.
Insurance companies use evaluation services to determine a value for your vehicle.
Insurance companies must give you the valuation or appraisal reports they use to determine your vehicle's value. If you believe your vehicle is worth more, you must prove a higher value.
 [hr]
Check your local newspapers or the Internet for private-party and dealership sales. Websites to check for Fair Market Value:www.autotrader.com       www.edmunds.com  
Make sure the vehicles are comparable in (make, model, mileage, options).
Keeping your vehicle
If you choose to keep your vehicle after it has been declared a total loss, the insurance company will pay you the difference between the vehicle's value before the loss and the salvage value (the amount that your damaged vehicle is worth to a salvage buyer).
Example: If your car was worth $8,000 before a crash and has a $1,000 salvage value, the insurance company will pay $7,000. If there is a lienholder (finance company | bank), the check will most likely be made out to you and the lienholder.