For some people walking into a dealership and purchasing a classic vehicle is just a dream. Classics cars do not last forever. Paint fades and clear coat begins to flake off. Maybe you have a project car sitting in your garage that just needs a fresh coat of paint to restore it back to its original condition. A complete paint job can bring life back to any classic. Several companies offer sheet metal, trim and other parts to complete any restoration project. Every classic car project is different as far as cost and time.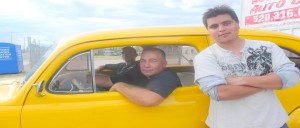 Every restoration project is different so the cost of every restoration project is different. Our wish is to have every classic car we work on be to our customers' satisfaction when completed. However, we know not everyone can spend the amount of money needed for the super high-end show car. We do our best to work closely with each person to give the highest quality restoration job while working to stay within each owner's budget. Of course, understand we may run into unexpected challenges once we have each car in pieces. When we find work that is more challenging, we contact the owner, look for the best solution, and move forward with the restoration.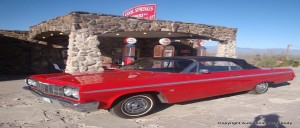 We take pride in any classic restoration we do. Having a passion for cars we strive to show that in each project we complete whether it be a 64 Chevrolet Impala or a 47 Ford truck. Stop in today for a free estimate on your project.
If you need restoration help or just have, questions give us a call today. We can help with your project regardless if you just need a fresh coat of paint. Restorations are very time-consuming but the result makes it worthwhile.